MORECAMBE HEALTH FOODS
Welcome to our website – Help me be Healthy –
For those simply wanting to shop – please go straight to our online store
For news and information on ways we can help you be healthy, then please take a look at our blog
HOLIDAY HEALTH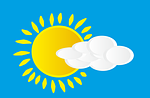 With the summer upon us we look at ways to ensure that you have a healthy holiday, with blogs inluding:
WAYS TO CONQUER YOUR FLYING PHOBIA
HELP FOR HORRIBLE HEAT RASH
AVOID HOLIDAY TUMMY
NATURAL WAYS TO REPELL INSECTS AND AVOID BITES
 FOCUS ON HEALTH: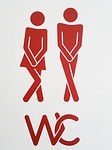 We also have a new focus on Urinary Health – have a look at our blogs on:
RECURRENT CYSTITTIS
NATURAL WAYS TO SUPPORT A HEALTHY PROSTATE
 OUR PRODUCTS AND SERVICES
We also offer a range of in store services to suit the needs of clients and customers looking for help getting healthy. Whatever you need to help improve your health and take control of your life, hopefully we have it here.
OUR CLINIC AND THERAPIES:
FREE HEALTH & NUTRITION CONSULTATIONS
COGNITIVE BEHAVIOURAL THERAPY– to help deal with anxiety and stress.
HYPNOTHERAPY – treatment for anxiety, depression, phobias and smoking"
WEIGHT LOSS CLINIC – Based on developing a healthy lifestyle NOT counting calories.
WHY CHOOSE US:
Help, Advice and Information – on different ways to support your health and wellness, from knowledgeable and approachable staff.
Nutritional Supplements and Herbal Remedies – assured quality products, from a local shop offering exceelent value for money
Natural Beauty Products including – DR Hauschka and Antipodes – treat your skin, treat yourself.
WHERE TO FIND US:
9 Pedder Street, Morecambe, Lancashire, LA4 5DY
Call us on 01524 413733
Email us on helpmebehealthy@gmail.com