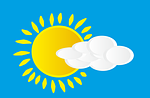 Horrible Heat Rash
In my final article on holiday health this week I am going to have a look at the issue of prickly heat. Prickly heat can be a real problem for some people, keeping them awake at night, making every day uncomfortable and genuinely taking the shine off a holiday or enjoyment of the sunshine.
Helping Hands for Heat Rash:
We have two main remedies that we suggest to people to try and help prevent or ease prickly heat.  One is Sulphur, a traditional blood cooler. This is the one we suggest if people suffer with the heat, maybe with swollen fingers and a burning or itching red rash from the heat.
The other is called Urtica and this is the one we suggest for those rashes that look like the person concerned has just walked through a patch of nettles – uncomfortable, itchy raised white lumps in the rash.
This is the approach we have been using for years with a pretty good success rate. Here are two stories to illustrate how helpful they have been for people.
Super Sulphur
The first concerns a lady who came in before her holiday. She wanted something to prevent the prickly heat that she suffered with every time she went away. She told us that the rash was extremely hot and red and very uncomfortable. We suggested that she take the sulphur tablets. I have to say she was extremely dubious. In fact just how dubious became apparent when she returned the next day to tell us that she had not believed that the sulphur would work, so to test it she had gone on a sunned that morning – something that would normally trigger her rash. She was delighted to inform us that the rash had not flared up at all, which she said must be due to the sulphur, so she had come to buy another packet as she wanted to be sure she wasn't going to run out whilst she was away as she was headed to Spain for a month. That lady has been back every year since and still swears by sulphur!
Useful Urtica
Another time we had a lady in during a warm spell here in England. She was really struggling with it, every time she exposed her arms to the sun she broke out in a nasty white bumpy rash which really irritated her. We suggested that she try the Urtica as the rash was perfect for indicating that. She was willing to try anything as she was feeling really miserable so she agreed to give it a go. What was fantastic was that she can back in two days later to inform us delightedly that her rash had completely cleared up and she was able to enjoy the weather again.
So don't suffer with heat rash – natural remedies may be able to offer you some quick relief.